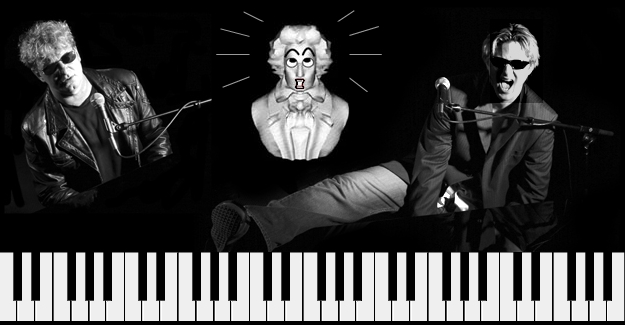 REFERENCES and LIVE! CLIENT TESTIMONIALS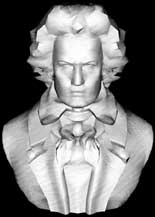 BOOKING INQUIRIES
Roll Over Beethoven - Dueling Pianos - Downtown Kansas City - Comedy - Live Entertainment - Weddings - Private Parties - Nightclubs

About Dueling Pianos | How to Set Up a Dueling Piano Environment | What is a Dueling Piano Bar? | About Dueling Piano Players
ABOUT DUELING PIANOS
A little history on how we discovered dueling pianos and the dueling piano bar. Check out an article called "About Dueling Pianos".
HOW TO SET UP A DUELING PIANOS ENVIRONMENT
Your city is a rich environment for putting on a dueling pianos event! The craze is trending in all of the major areas like Florida, Kansas City, Nebraska, Iowa, St. Louis, Arkansas and many more. Many local cities are putting together successful and entertaining dueling pianos events including charity fundraisers, corporate events, company parties, weddings and festivals. Learn more about "How to Set Up a Dueling Pianos Environment".
THE REAL STORY OF THE DUELING PIANO BAR
Most of the dueling piano bars that are out there are chains. Like most chains they are flavorless and odorless and are run by a handful of owners who are probably sitting on a beach somewhere and never even visit their own venues. They pay the absolute minimum to their local employees and absorb all of the profits. Chain dueling piano bars are no exception in that they take away from the small local business owner who doesn't stand a chance of overcoming the large bankroll that a chain dueling piano bar owner walks in with. Basically, any large chain type business is successful before they even open the doors of a new location. This has an adverse effect on it's local employees in that it takes away any incentive for local management to please the customer as they are on a fixed income and are easily replaced. How does this affect us as customers? The up and downside of a chain dueling piano bar is explained in an article called "What is a Dueling Piano Bar?".
MEET "THE PLAYERS" - ABOUT DUELING PIANO PLAYERS
Dueling Piano players come in all shapes and sizes, from sexy to dorky from highest paid to chain piano bar slaves - learn about the men and women behind the keys in this article about dueling piano players called "About Dueling Piano Players".
________________________________________________________________________________________________________________
copyright 2022 Adam Blue Productions
dueling pianos kansas city dueling piano bar kansas city dueling pianos in kansas city roll over beethoven dueling pianos act
Kansas City Restaurant Links
Dueling Pianos Kansas City
Dueling Piano Bar Kansas City
Kansas City Band and DJ Booking in Kansas City
Kansas City Band The KC All Stars
Kansas City Wedding Site