Dueling Pianos Songs - Most Requested Piano Bar Songs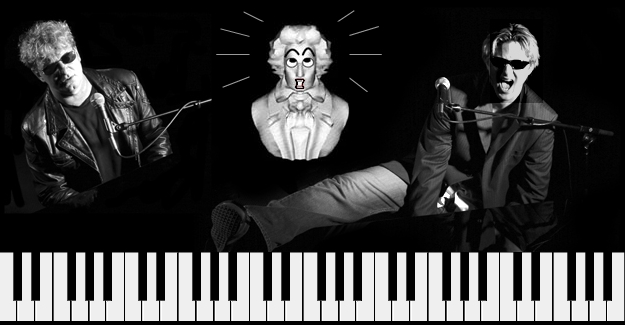 Roll Over Beethoven Sample Song List
Sweet Caroline - Neil Diamond
We Will Rock You - Queen
Brown Eyed Girl - Van Morrison
Don't Stop Believin' - Journey
Piano Man - Billy Joel
I Will Survive - Gloria Gaynor
American Pie - Don McClean
Livin' on a Prayer - Bon Jovi
Hey Jude - The Beatles
Baby Got Back - Sir Mix-a-Lot
Jack 'n' Diane - John Cougar
Hey Ya - Outkast
Purple Rain - Prince
Sexy Back - Justin Timberlake
New York New York - Frank Sinatra
What I Say - Ray Charles
Louie Louie - The Kingsmen Trio
Shout - Otis Day and the Knights
Land of 1000 Dances - Wilson Pickett
Sweet Home Alabama - Lynyrd Skynyrd
Play That Funky Music White Boy - Wild Cherry
Mustang Sally - Wilson Pickett
Celebration - Kool & the Gang
Old Time Rock and Roll - Bob Seger
Roadhouse Blues - The Doors
The Joker - Steve Miller Band
You Don't Have to Call Me Darlin' - David Allen Coe
Family Tradition - Hank Williams, Jr.
I Love This Bar - Toby Keith
Margaritaville - Jimmy Buffett
Friends in Low Places - Garth Brooks
Mony Mony - Billy Idol
Strokin' - Clarence Carter
Hollaback Girl - Gwen Stefani
I Just Love to Drink - Spike Blake (Original)
Take Your Mama - Scissor Sisters
100 + Television Theme Songs

Talent Songs / Performance Songs

Tiny Dancer - Elton John
Bennie and the Jets - Elton John
Rocket Man - Elton John
Bohemian Rhapsody - Queen
Crocodile Rock - Elton John
Georgia - Ray Charles
Let's Stay Together - Al Green
My Girl - The Temptations
Easy (Like Sunday Morning) - The Commodores
Just The Way You Are - Billy Joel
Wonderful Tonight - Eric Clapton
Dock of the Bay - Otis Redding
Purple Rain - Prince
Brick - Ben Folds Five
Game of Love - Michelle Branch / Santana
Do For Love - Bobby Caldwell
Sarah Smiles - Hall and Oates
Can't Hide Love - Earth Wind and Fire
Sweet Thing - Chaka Khan
Dreams - Fleetwood Mac
Unchain My Heart - Joe Cocker
Takin' it to the Streets - Doobie Brothers
Too Close - Next
The Way It Is - Brunce Hornsby
Break Down - Tom Petty
Fly Like and Eagle - Steve Miller Band
Call Tyrone - Erykah Badu
Let's Get it On - Marvin Gaye
Songs That Are Just Plain Good

Blurred Lines - Robin Thicke
Treasure - Bruno Mars
Happy - Pharrell
Brick House - Commodores
Get Down Tonight - KC & Sunshine Band
Shake Your Booty - KC & Sunshine Band
That's The Way - KC & Sunshine Band
Let's Groove Tonight - Earth Wind and Fire
Get Down on It - Kool & The Gang
Burnin' Down the House - Talking Heads
R.E.S.P.E.C.T. - Aretha Franklin
Billy Jean - Michael Jackson
Smooth - Santana & Rob Thomas
How Far is Heaven - Los Lonely Boys
This Love - Maroon 5
It's Getting Hot in Here - Nelly
Ladies Night - Kool & the Gang
Kiss - Prince
I Feel Good - James Brown
Honky Tonk Woman - Rolling Stones
Miss You - Rolling Stones
Dancin' in the Moonlight - King Harvest
Dancin' in the Streets - Van Halen
This is How We Do It - Montell Jordan
What You Need - INXS
Hands to Yourself - Georgia Straights
Gimmie 3 Steps - Lynyrd Skynyrd
Save a Horse (Ride a Cowboy)
Ring of Fire - Johnny Cash
King of the Road - Roger Miller
Boulevard of Broken Dreams - Green Day
Superstition - Stevie Wonder
Goin' to Kansas City - Traditional
Route 66 - Traditional
Sweet Home Chicago - Traditional
Pride and Joy - Stevie Ray Vaughan
Cold Shot - Stevie Ray Vaughan

(note - this is not even CLOSE to a complete songlist - we encourage requests at all times)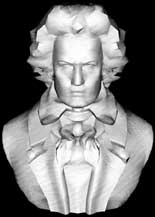 BOOKING INQUIRIES

Dueling Pianos - Comedy - Corporate Events - Weddings - Private Parties - Nightclubs
ABOUT DUELING PIANOS
A little history on how we discovered dueling pianos and the dueling piano bar. Check out an article called "About Dueling Pianos".
HOW TO SET UP A DUELING PIANOS ENVIRONMENT
Kansas City, notorious for being slow to catch on, is just now beginning to discover dueling pianos and the dueling piano bar. Over 20 years behind, but at least they finally got dueling pianos! Many local Kansas City nightclub owners have had delusions of grandeur and have tried to install a dueling pianos act in their venue but have failed miserably for several key reasons, which are explained in an article called "How to Set Up a Dueling Pianos Environment".
THE REAL STORY OF THE DUELING PIANO BAR
Most of the dueling piano bars that are out there are chains. Like most chains they are flavorless and odorless and are run by a handful of owners who are probably sitting on a beach somewhere and never even visit their own venues. They pay the absolute minimum to their local employees and absorb all of the profits. Chain dueling piano bars are no exception in that they take away from the small local business owner who doesn't stand a chance of overcoming the large bankroll that a chain dueling piano bar owner walks in with. Basically, any large chain type business is successful before they even open the doors of a new location. This has an adverse effect on it's local employees in that it takes away any incentive for local management to please the customer as they are on a fixed income and are easily replaced. How does this affect us as customers? The up and downside of a chain dueling piano bar is explained in an article called "What is a Dueling Piano Bar?".
MEET "THE PLAYERS" - ABOUT DUELING PIANO PLAYERS
Dueling Piano players come in all shapes and sizes, from sexy to dorky from highest paid to chain piano bar slaves - learn about the men and women behind the keys in this article about dueling piano players called "About Dueling Piano Players".


About Dueling Pianos | How to Set Up a Dueling Piano Environment | What is a Dueling Piano Bar? | About Dueling Piano Players
________________________________________________________________________________________________________________
copyright 2005 Adam Blue Productions

dueling pianos kansas city dueling piano bar kansas city dueling pianos in kansas city roll over beethoven dueling pianos act
Kansas City Restaurant Links
Dueling Pianos Kansas City
Dueling Piano Bar Kansas City
Kansas City Band and DJ Booking in Kansas City
Kansas City Band The KC All Stars
Kansas City New Year's Eve Central
Kansas City Wedding Site
Gertie Rose's Kansas City Restaurants
Gertie Rose's Kansas City Hotels